Testimonials
Here is what some of our trainees said about their experience with the LWA SCITT.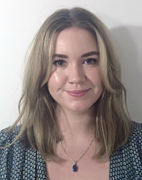 Anna McCarthy - Biology Teacher
The LWA provided a high quality and well-structured course which was not negatively impacted at all despite the chaos and external environment with COVID. Despite all the U-turns and sudden closures, the communication was clear and provided confidence in a turbulent time. Even more commendable, was their constant reviewal to give us the best quality training, including adding sessions for teaching online despite themselves still getting to grips with it. I believe I have had the most thorough training as they did not neglect physical classroom methods whilst also adding additional content to the new teaching online environment. I feel incredibly well-trained and confident, and their curriculum also reflects the latest in research and science with classroom application constantly integrated throughout. This is only the beginning of my journey, but the LWA SCITT has given me a fantastic starting point as I embark on my new career. I would recommend them to any prospective teachers.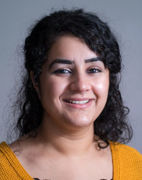 Tajbir Settie - English Teacher
The LWA SCITT has been incredible during this extremely challenging and surreal year. The communication, despite many unknowns at times, (as they were at the mercy of government announcements) has been impeccable. The level of knowledge, skills, organisation and quality demonstrated by all the individuals who delivered the sessions (online and in person) has been of the highest level, far beyond other providers. I can make this comparison with confidence, as I have several friends who were undergoing a training year with other providers and our experiences of the curriculum, pastoral care and overall quality of training could not be more different. I feel I have had the most advantageous start to my teaching career.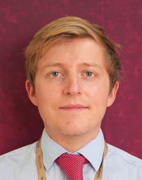 Marcus Liddell - History Teacher
I had a great experience training with Lampton LWA SCITT. It was hard work, but I was supported throughout the year by both the SCITT and my placement school. The training days were well structured and organised. Each one provided strategies I could immediately implement in the classroom while deepening my pedagogical knowledge. Since achieving qualified teaching status with Lampton LWA SCITT I have continued teaching at my placement school. I would gladly recommend the programme to anyone considering a career in teaching.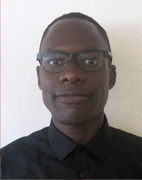 Tendai Matsvai - Science Teacher
LWA SCITT was a wonderful introduction into the busy and rewarding life of a teacher. The course gave me the tools I would need to develop into a confident, knowledgeable and engaging teacher. The sessions really helped me find what I was doing well and not only here I could make improvements but also how. The skills learnt helped me adapt to COVID-19 teaching and back, so I feel the skills gained I will use for life. The balance of training days to placement days is great. Thank you to all the SCITT staff for helping me be the best teacher I can. I would highly recommend the LWA SCITT programme.